Dance Classes
Elevate Academy Of Dance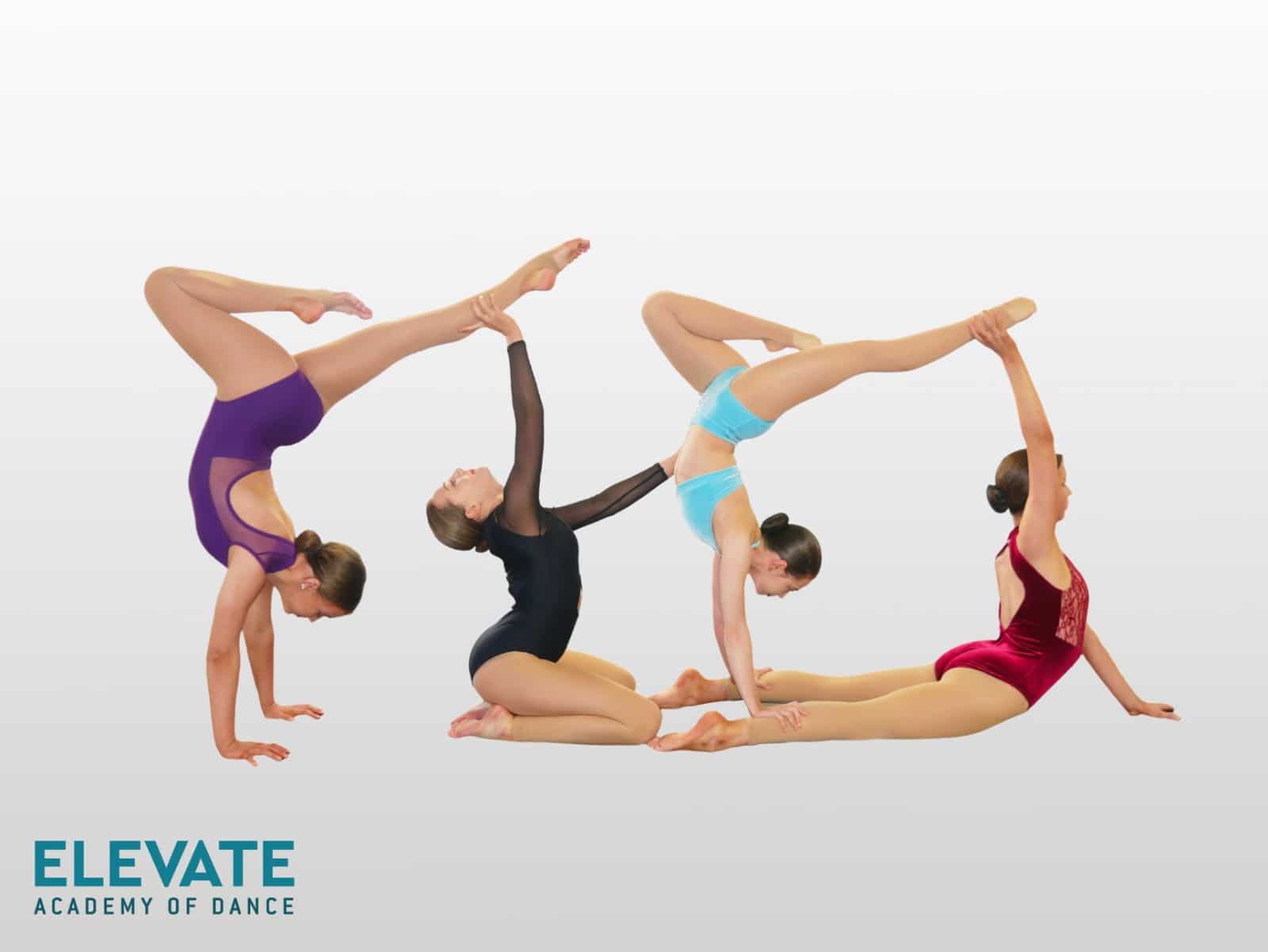 Acro Dance Class
Acro Dance Classes are great for gymnastics lovers and passionate dancers who would like to enhance their dancing ability. Dancers will work on extreme flexibility, basic acrobatic skills such as balance, strengthening exercises, tumbling, partnering and limbering exercises. Acro Dance is a combination of classical and Jazz dance technique with precision acrobatic elements. Dancers will also learn Acro routines which include the skills they achieve in class fused with dance technique. No experience necessary, beginners welcome!

Please bring a yoga mat and water to class with you. Please see our uniform and dance attire page for more details on what to wear to class.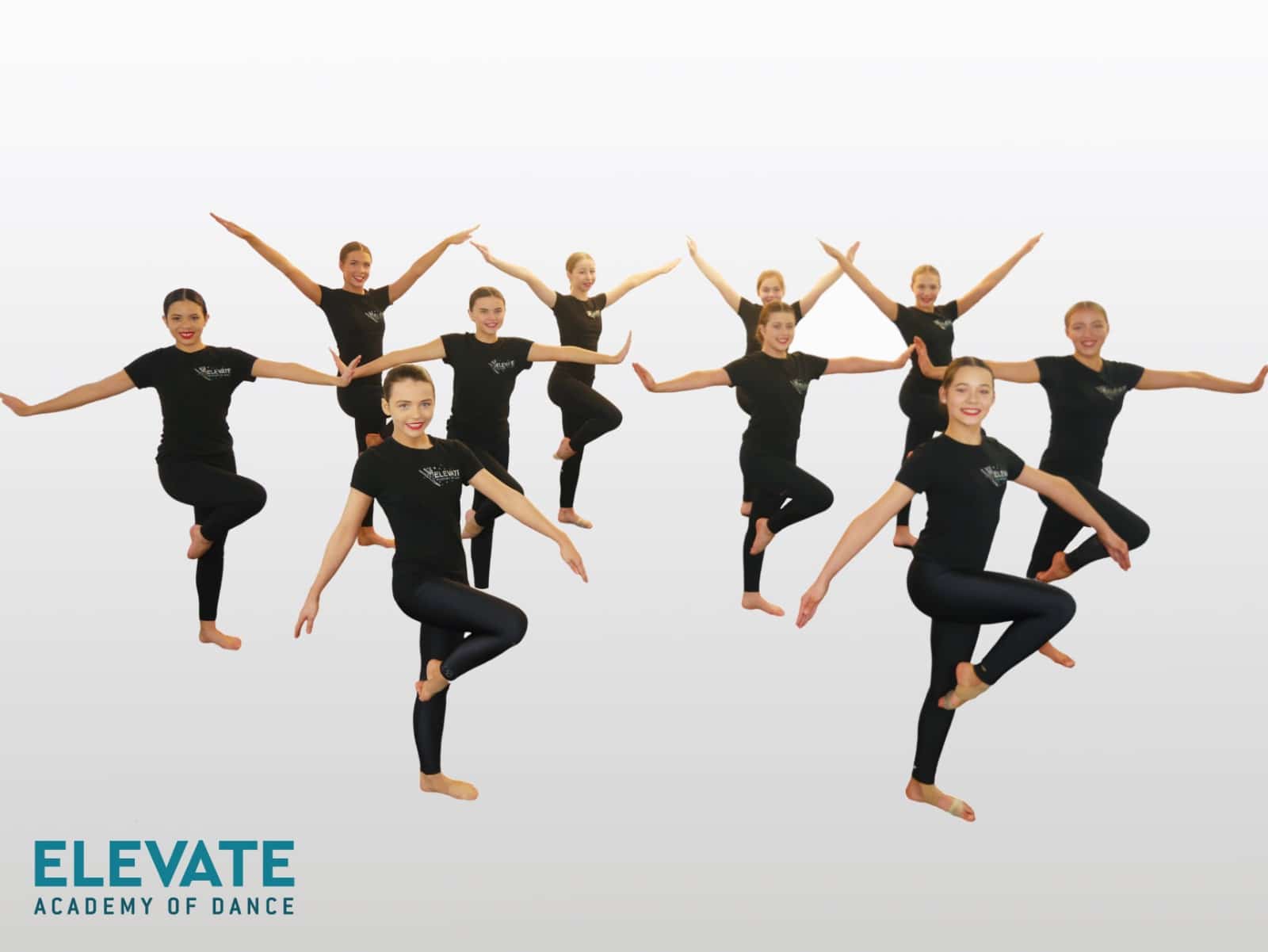 Jazz, Theatre, Lyrical & Hip Hop Class – Under 12 years
These styles are our most popular within the age 4-11 years of age. They are combined into a 1-hour class throughout the dance season. This class is designed to be fun and energetic. Learn and train in many styles of Jazz (Old style Jazz, Commercial Jazz etc.) and incorporate it into Modern Theatre choreography. Other dance styles include Commercial Hip Hop, a popular Street Dance Style. A Ballet dance foundation is also taught in this class which is needed when learning the style of Lyrical and Contemporary. Elevate teachers concentrate on building strong technique within the first 30 minutes of the dance class. The second half of the class concentrates on learning choreography to ever-popular Broadway musical numbers and current pop songs. Boys and Girls Welcome.

DRESS CODE: Elevate Uniform Top/Black leggings, Jazz shoes. Please see our uniform and dance attire page for more details.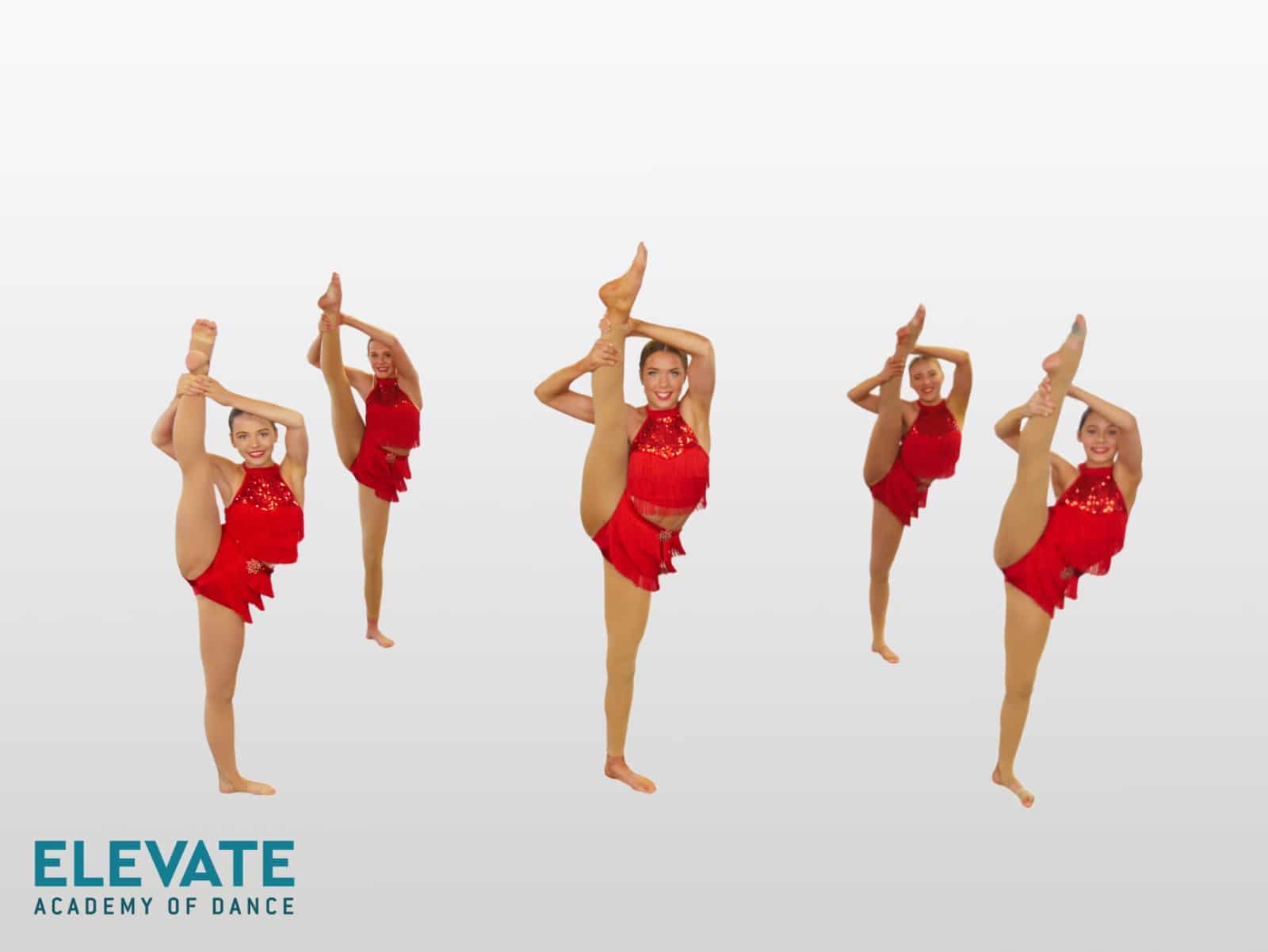 Commercial, Jazz & Musical Theatre 12 years+
Elevates Teens dance class is designed to teach dancers technique & performance quality while learning theatrical performance routines for our annual show. Technique training in this class includes basic turns and kick sequences, leaps & jumps. There is a strong presence of Jazz dance within this class as and it is the foundation of all routines taught within the dance class. The styles include Jazz, Musical Theatre & Commercial Dance. The style of Commercial dance which can be seen in music videos is fused with Jazz & some elements of Hip Hop dance . This is a high energy class which is popular with dancers due to the variety of choreography taught to current chart toppers and the ever popular Broadway Musical numbers.

DRESS CODE: Elevate Uniform Top/Black leggings, Jazz shoes. Please see our uniform and dance attire page for more details.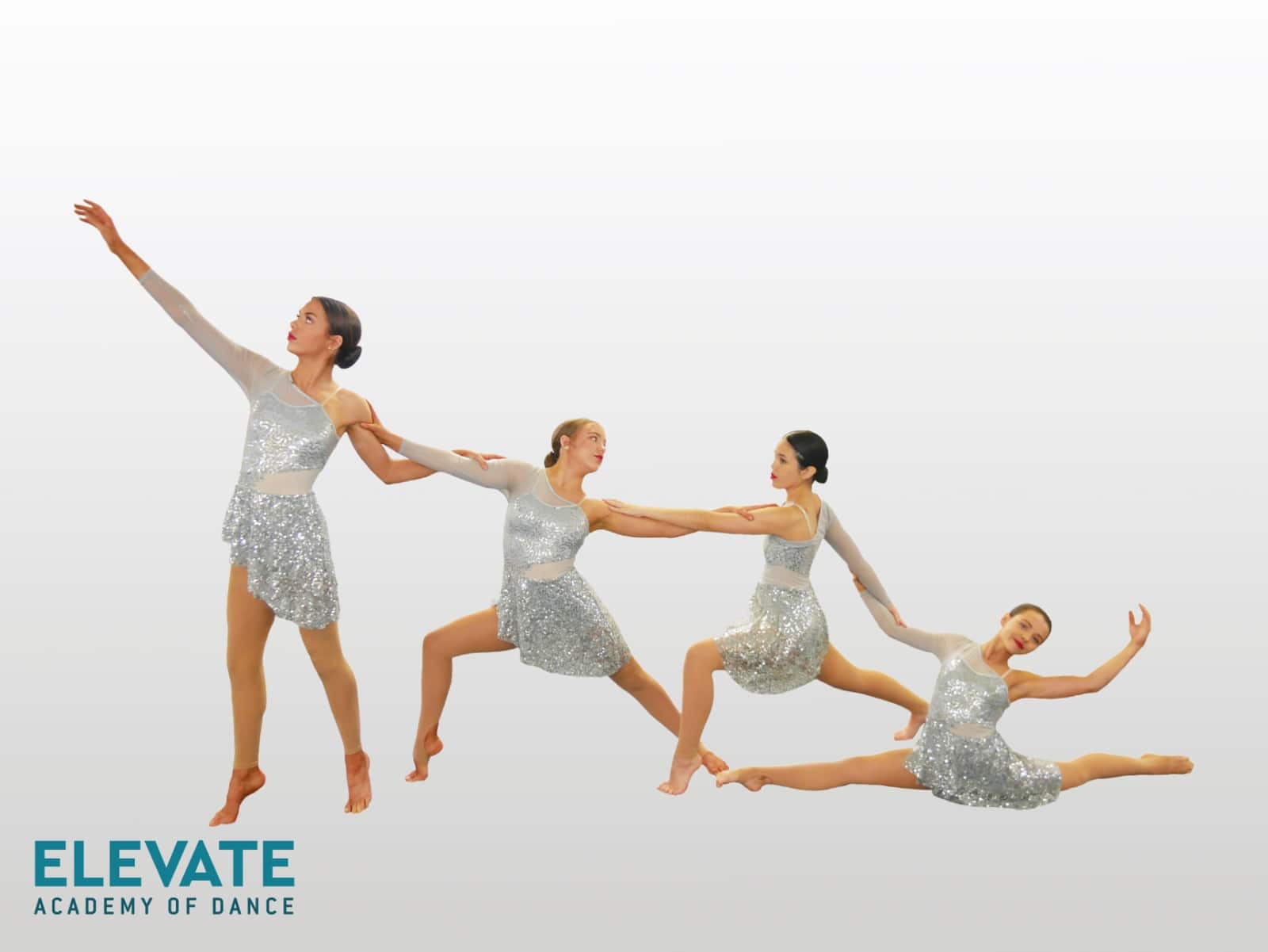 Contemporary/Lyrical
No content for this class.
Modern Theatre Dance Examinations
Imperial Society of Teachers of Dancing (ISTD) Modern theatre dance is an invaluable combination of Modern dance, Jazz, Contemporary and Ballet.

Through a carefully planned and well-established syllabus the students learn exercises, dances and amalgamations that help them to be disciplined and versatile dancers, building core strength and flexibility. Modern, like Ballet, is an incredibly important dance discipline & will further enhance your daughters dance training.

As described by the I.S.T.D itself:
"Modern is a rhythmic dance style which originated in America before travelling to the rest of the world. It is often seen on the stages of musical productions and is known for its theatrical qualities. The style uses travelling steps, high kicks, leaps and turns which all need strength and flexibility. This is a highly energetic dance style."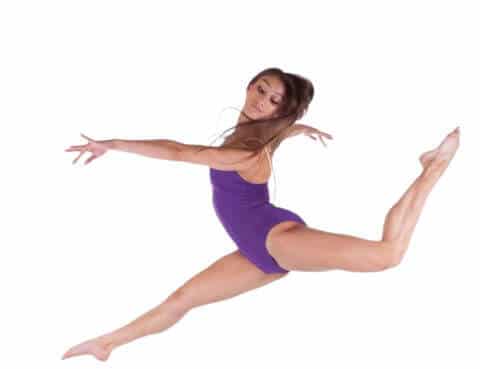 Dance Technique Class
Technique is the basis of all fundamentals of dance, from holding your body correctly while performing , to executing skills properly in a routine. Strong technique is a must in competitive dance or for dancers wishing to enter dance exams. It extends across all areas of dance, regardless of the style of the routine. This class will enhance a dancers performance ability while learning challenging kick sequences, turns & leaps. This class will help dancers to build strength and flexibility, refine movement quality & create beautiful lines.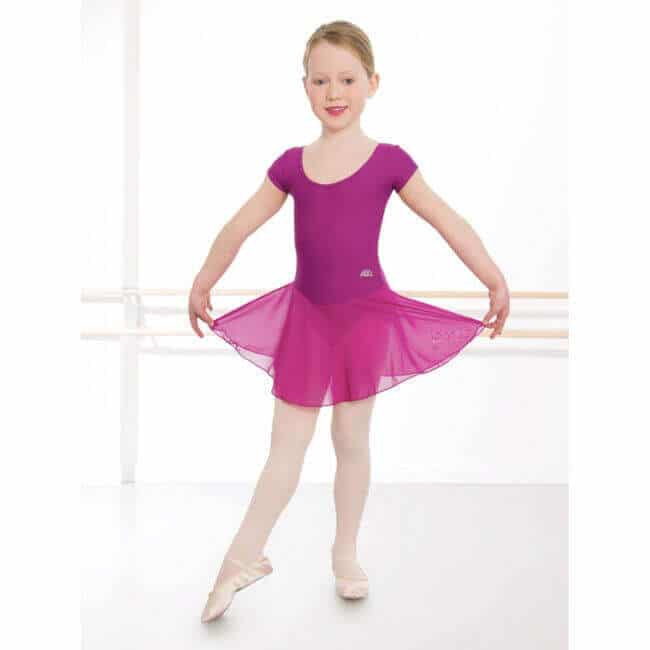 Ballet Dance Classes
This class will be taught from the Irish Board of Dance syllabus. This primary grade ballet class is for the dancers who have completed level 2 Twinklesteps or for the older dancer from age 5+ years. Exams are optional in the Spring/Summer time but there is no pressure on any dancer attending this class to take the exam. This class is also included in our end of year show.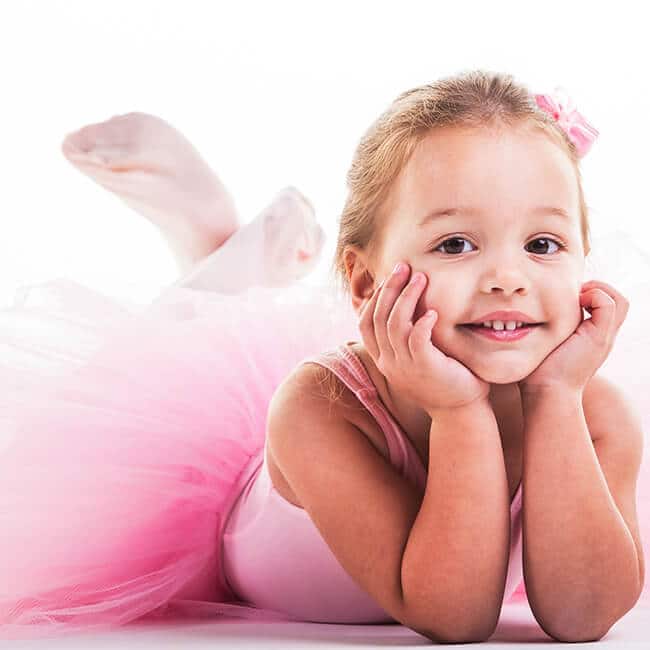 Twinklesteps Ballet Dance Academy
Twinklesteps is a ballet syllabus specifically designed for age 3-6 years. It covers all steps, movement and sequences in Ballet but through storytelling and imagination. The Syllabus was developed to be an alternative to an exam class where all children, regardless of ability can enjoy a foundation in ballet. It is a fun and entertaining syllabus with wonderful characters for the budding ballerina to learn about. The ballet class includes the use of props, reward charts, stickers and little gifts for the Twinklesteps ballerina to bring home.

DRESS CODE: Leotard and tights, ballet shoes.

Please see our uniform and dance attire page for more details.